Dax Just Needed A Pillowcase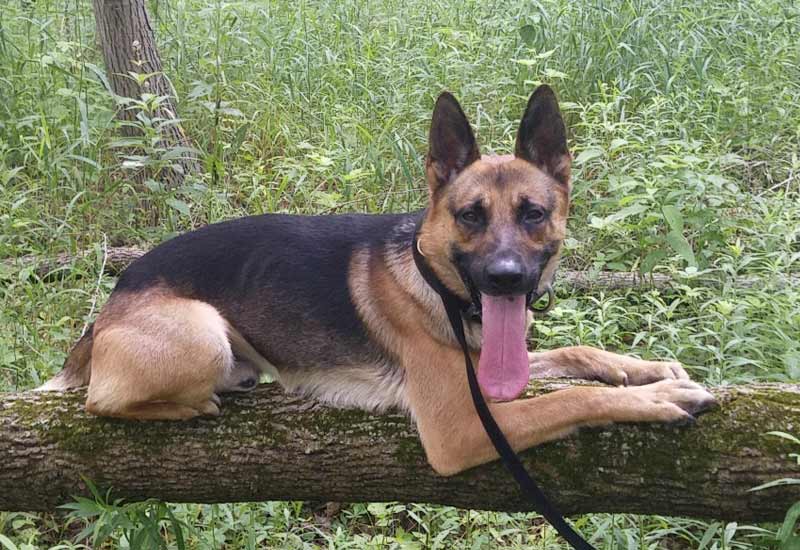 Dax is a 3 year old German Shepard who is a Police K-9. Dax is certified in Narcotics Detection, Criminal Apprehension, and Tracking.
Dax does help to keep our community safe every day but there is one day in particular that we know he made a difference in a person life. On August 22nd, 2017 Dax and human partner were contacted and asked to assist with the tracking of a male who is suicidal. They were informed that a male had taken numerous pills and consumed a large amount of alcohol before leaving his home. When they arrived to the home of the male, they gathered a scent of the male by using his pillowcase where he was lying before leaving. The scent was presented to Dax and he was given the command to track the male. Dax began to track and shortly later we located the male lying on the ground. The male was taken to the hospital where he made a full recovery.
We are so grateful that Dax using his skills was able to quickly and accurately find this person and save his life.